Abstract acrylic/multi-media paintings are often used in Suki's work to express big, sometimes explosive emotion. A larger medium in combination with a more physically demanding approach lend themselves to emotional validation through visual expression and a striking representation of the emotional experience itself.
Movement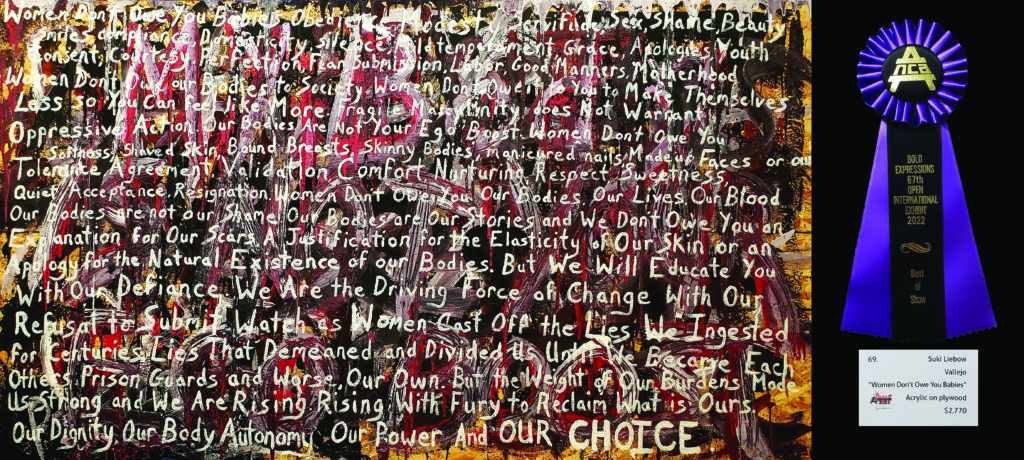 Included Text:
Women Don't Owe You Babies, Obedience, Modesty, Servitude, Sex, Shame, Beauty,
Smiles, Compliance, Domesticity, Silence, Mild Temperament, Grace, Apologies, Youth,
Consent, Courtesy, Perfection, Fear, Submission, Labor, Good Manners, Motherhood.
Women Don't Owe Our Bodies to Society. Women Don't Owe It to You to Make Themselves
Less So You Can Feel Like More.
Fragile Masculinity does not Warrant Oppressive Action. Our Bodies Are Not Your Ego Boost.
Women Don't Owe You Softness, Shaved Skin, Bound Breasts, Skinny Bodies, Manicured Nails, Made-up Faces or our Tolerance, Agreement, Validation, Comfort, Nurturing, Respect, Sweetness, Quiet, Acceptance, Resignation. Women Don't Owe You Our Bodies, Our Lives. Our Blood.
Our Bodies Are Not Our Shame. Our Bodies Are Our Stories and We don't Owe You An
Explanation for Our Scars, A Justification for the Elasticity of Our Skin, or An Apology for the Natural Existence of Our Bodies. But We Will Educate You With Our Defiance. We Are the Driving Force of Change With Our Refusal to Submit.
Watch as Women Cast Off the Lies We Ingested for Centuries. Lies That Demeaned and Divided Us Until We Became Each Other's Prison Guards and Worse, Our Own.
But the Weight of Our Burdens Made Us Strong and We Are Rising. Rising With Fury to Reclaim What Is Ours. Our Dignity. Our Body Autonomy, Our Power, And Our CHOICE.
__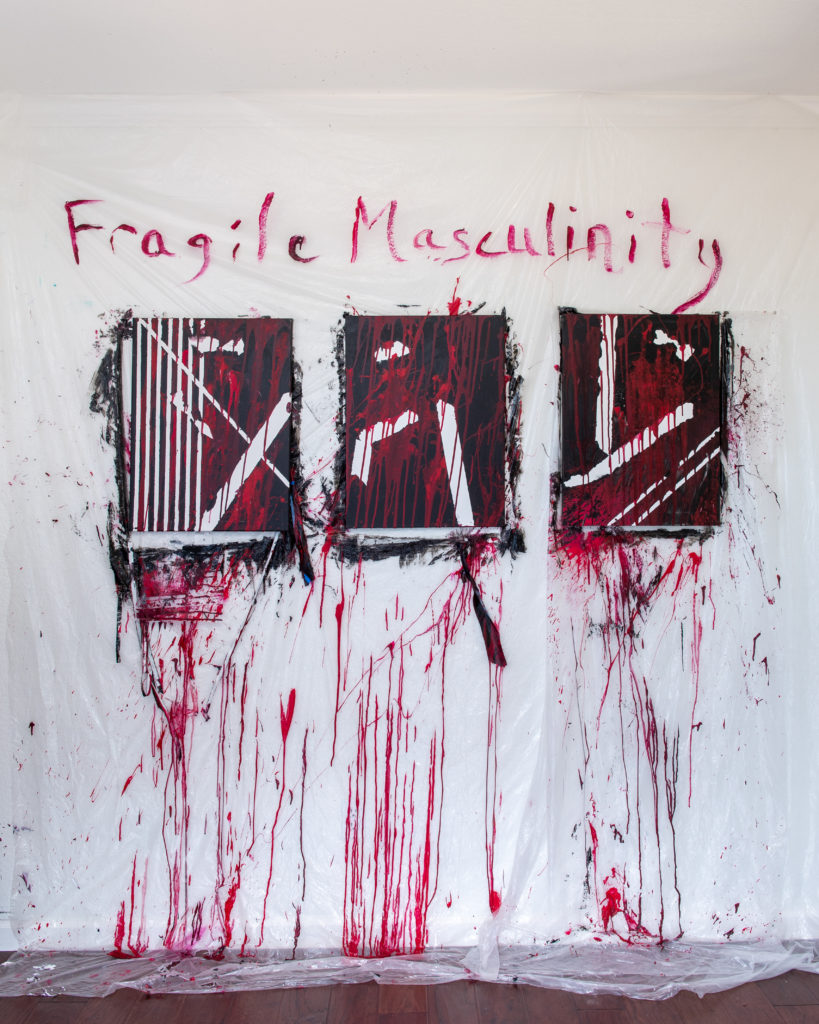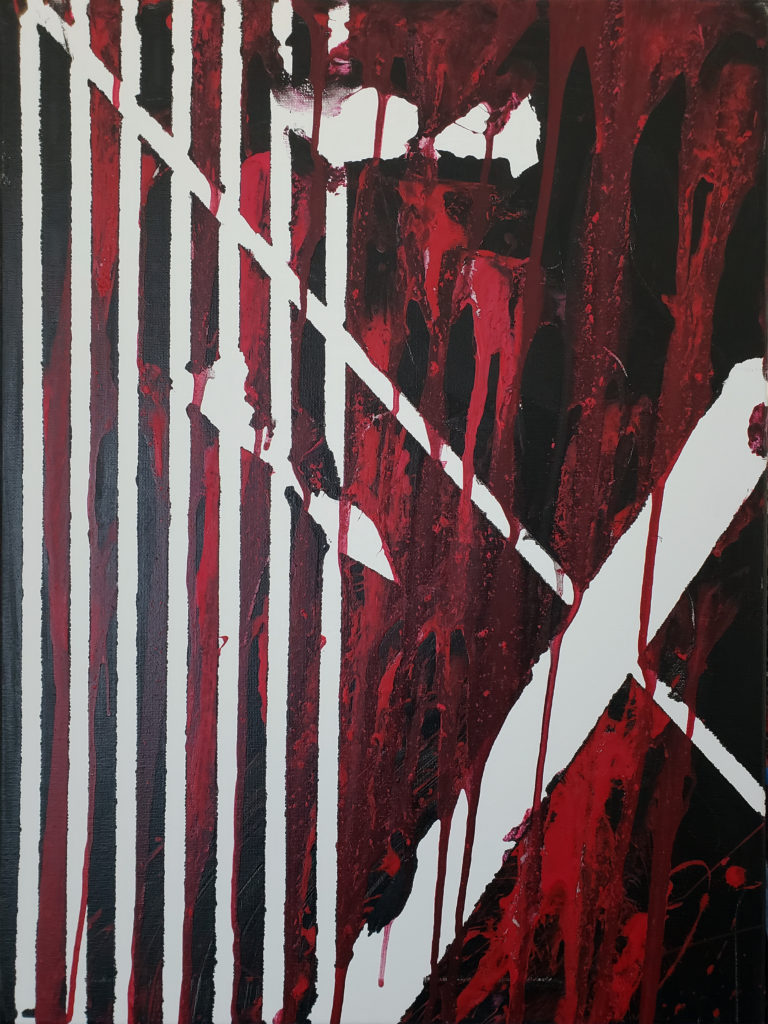 "Fragile Masculinity" is a response to the overturning of Roe v Wade and the vulnerability of human rights. It is a tribute to the people who are sacrificed at the hands of the weak ego of the white male establishment and the deep history of oppression in our country.
The three panels are representative of Women, People of color including the Indigenous, and LGBTQ people, all of whom are routinely victimized by the overly white, male, conservative rule of our shared country. We will not stand down.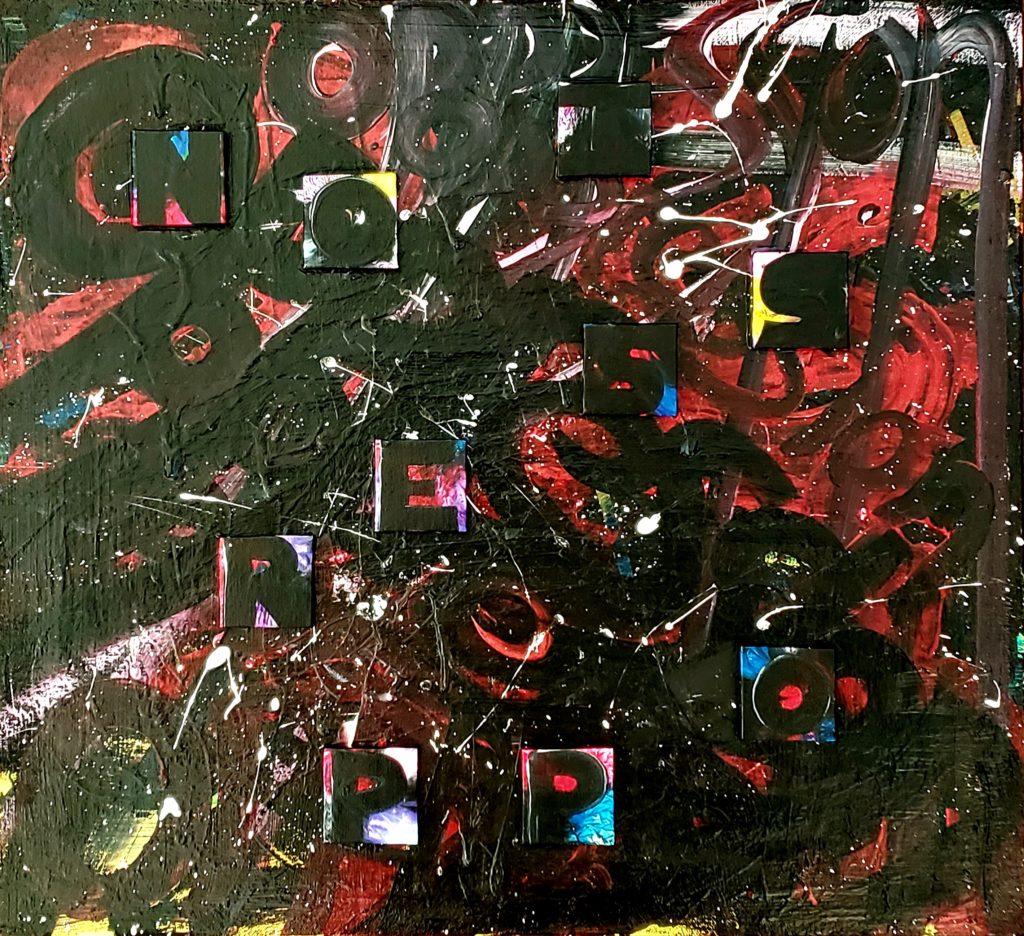 __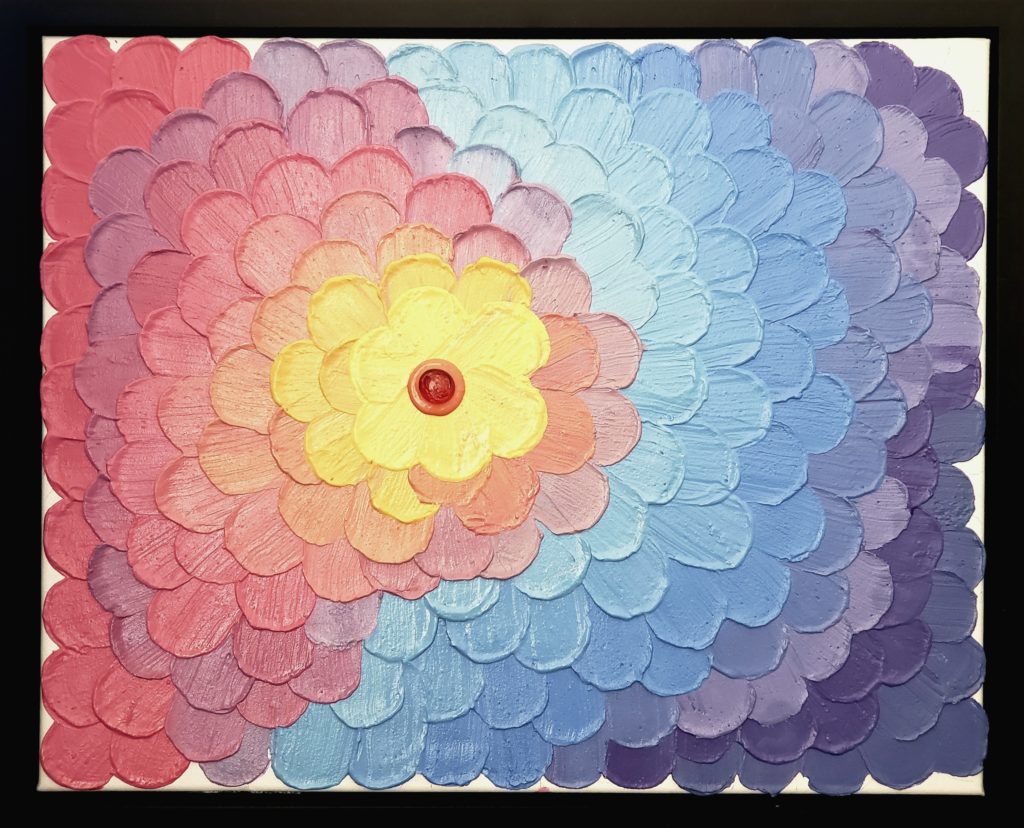 —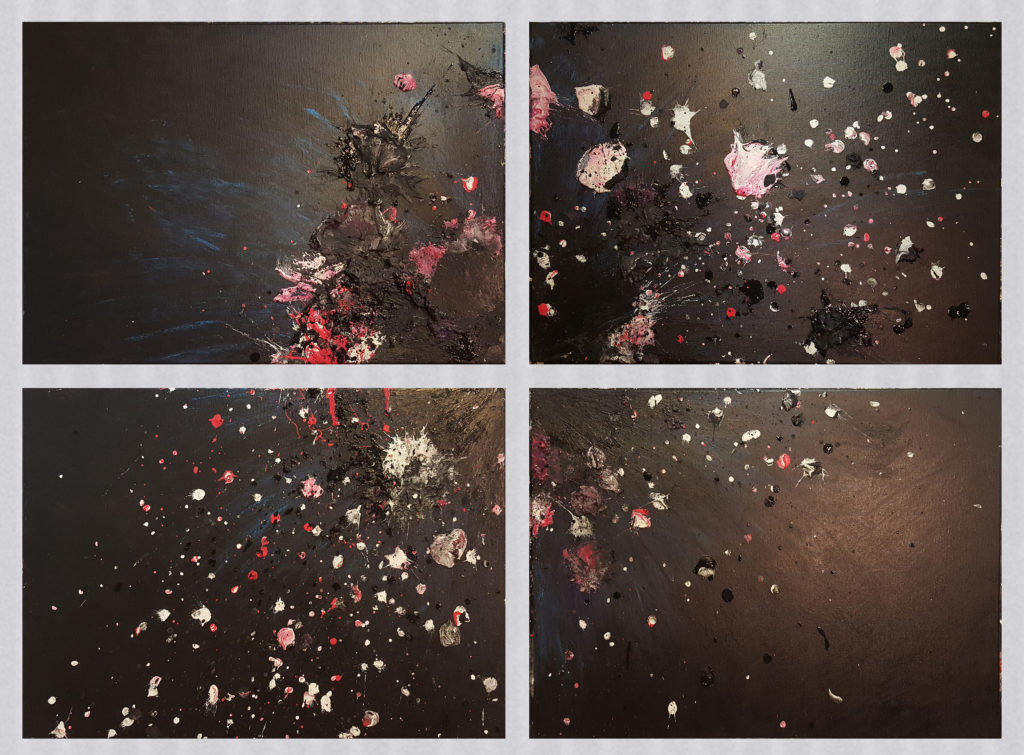 Abstracts